Sustainable Food Programs
Community Gardens
The Shuswap Family Centre has its own community teaching garden which is accessible to all!
If you are passionate about gardening and teaching your skills, are curious to learn about gardening or just want to play in the dirt and build community please join our group of volunteers to create something amazing. All ages and abilities are valued and welcomed!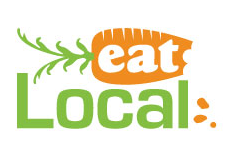 Gleaning…What is Gleaning?
"Gleaning is simply the act of collecting excess fresh foods from farms, gardens, farmers markets, grocers…" (USDA) and distributing and sharing it within the community to ensure less food waste occurs and more people have access to delicious, local and nutritious food.
As part of our community kitchen program and to contribute to greater food security in our community, the Shuswap Family Resource Centre will be starting up a Gleaning Program for the summer and fall of 2015. This will require advanced planning and support from volunteers, passionate pickers and individuals with excess fruit or vegetables.
Produce/fruit is gleaned and shared between the owner, volunteer picker and community agencies (1/3 each).
If you would like to learn more please contact us at  250-832-2170, or fill out the form below to become involved.
Register/Volunteer